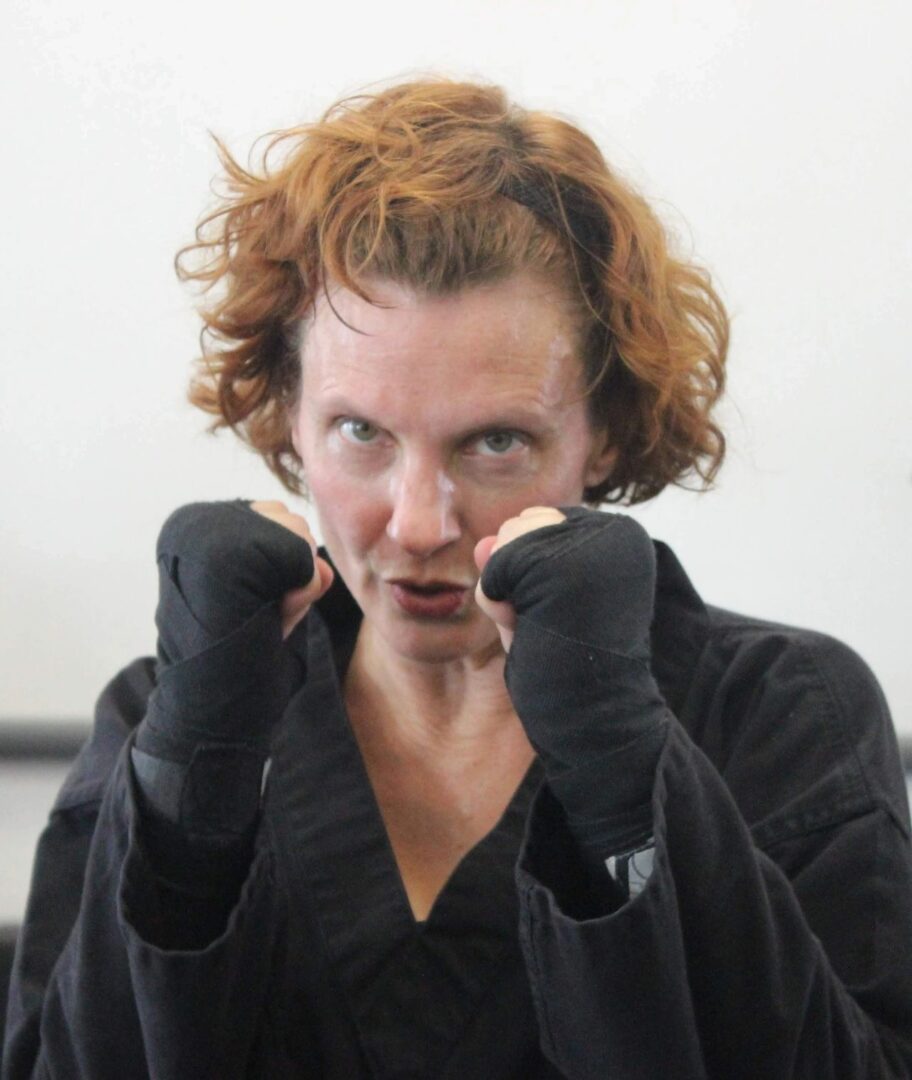 Testing for my Black Belt 2018
I was in my 40s when I began martial arts training. Girls didn't do that when I was growing up.  Girls took ballet.  I took ballet, and loved it. But I'll be honest: nothing compares to punching and kicking things.  It's extremely empowering.  I have kept every board I broke as a reminder of the obstacle I broke through- both mentally and physically.  I had no idea when I had my Black Belt tied on in 2018 that a huge challenge awaited me six months later.  Going into breast cancer treatment in peak physical and mental condition was the biggest favor I could do myself.  
I distilled the lessons I received into three biggies:
Do what's in front of you.
You are stronger than you think.
You are not alone.
These lessons kept me from feeling overwhelmed when I was getting my Black Belt but they were really invaluable when I was getting treatment and facing my mortality.
This is my Black Belt essay:
"I guess you could say my Black Belt journey began with my younger son's. We were still living in Florida and I was taking Spencer to Tae Kwon Do. I found myself not only curious, but a little itchy to try the stuff he was learning. Unfortunately, one dojang only offered adult classes full of speed metal-loving, shaved-headed, tattooed, enormous men! The next place only taught kids. Then we moved to LA…
I was immediately impressed by KMA in every way. That itch returned. One night, as Spencer was collecting his gear, I sat next to another parent, chatting. An adult class was just beginning. I quipped, "Oh yeah, I could totally do that!" My comment was dripping in sarcasm because I believed there was no way I could do what they were doing. I was very overweight and hadn't exercised in three years. It was Ron sitting to my left and his response was "Well, I just did that this morning. You should come; you can totally do it!" I was very pleasantly surprised to learn the adult class was full of Moms and Dads. It percolated for a little while and when the 90 Day Fitness Challenge came around, I signed up. Most people who signed up quit during the 90 days. The rest quit somewhere around Green Belt. But I really took it to heart that "A Black Belt is a White Belt who never quit". From the moment that white belt was tied on me, I knew someday I would be a Black Belt.
Of course the path was circuitous and longer than I had wished. There were injuries along the way- some minor, some not so minor. But all the way, I kept training to the best of my ability. My martial arts life has paralleled some huge changes and challenges in my life. I am grateful to have had KMA through these trials and tribulations.
The mental toughness I have been required to learn has been invaluable- not just in my pursuit of a Black Belt, but also in my personal life. I have had moments where I felt unequal to the task. I have felt like I had nothing left to give. There were times when my belief in myself faltered miserably. I'm grateful to the KMA community for helping me through. Barbara, Jessie and Ron have all been with me at my lowest and raised me up. This has been a tremendous lesson in the power of community. Master Turnhout and Ma'am Laura have built something amazing: a place to train your body and mind as well as a communion of wonderful people.
Studying martial arts has taught me, and continues to teach me that I am more capable than I think. Through training I recognize my stamina, my flexibility, my fortitude and my ability to survive. Whether it's the physical challenge of lifting something when I would've formerly asked for help or just the mental toughness to push through an emotionally trying situation, KMA has been my support and refuge all the way. The constant positivity and support at KMA has been invaluable in my journey. From the instructors to the training partners, I can't imagine doing this anywhere else.
Every board, every weapon, every drop in run time, every new form represents a challenge I have broken through. Martial Arts has changed my entire life- for the better. I never want to stop growing, learning and improving. I am excited to receive my Black Belt, but more than that, I relish continuing my journey."
That was an essay I was required to write as part of my Black Belt process. I had no idea what was around the corner, but I can say I was prepared, nonetheless.